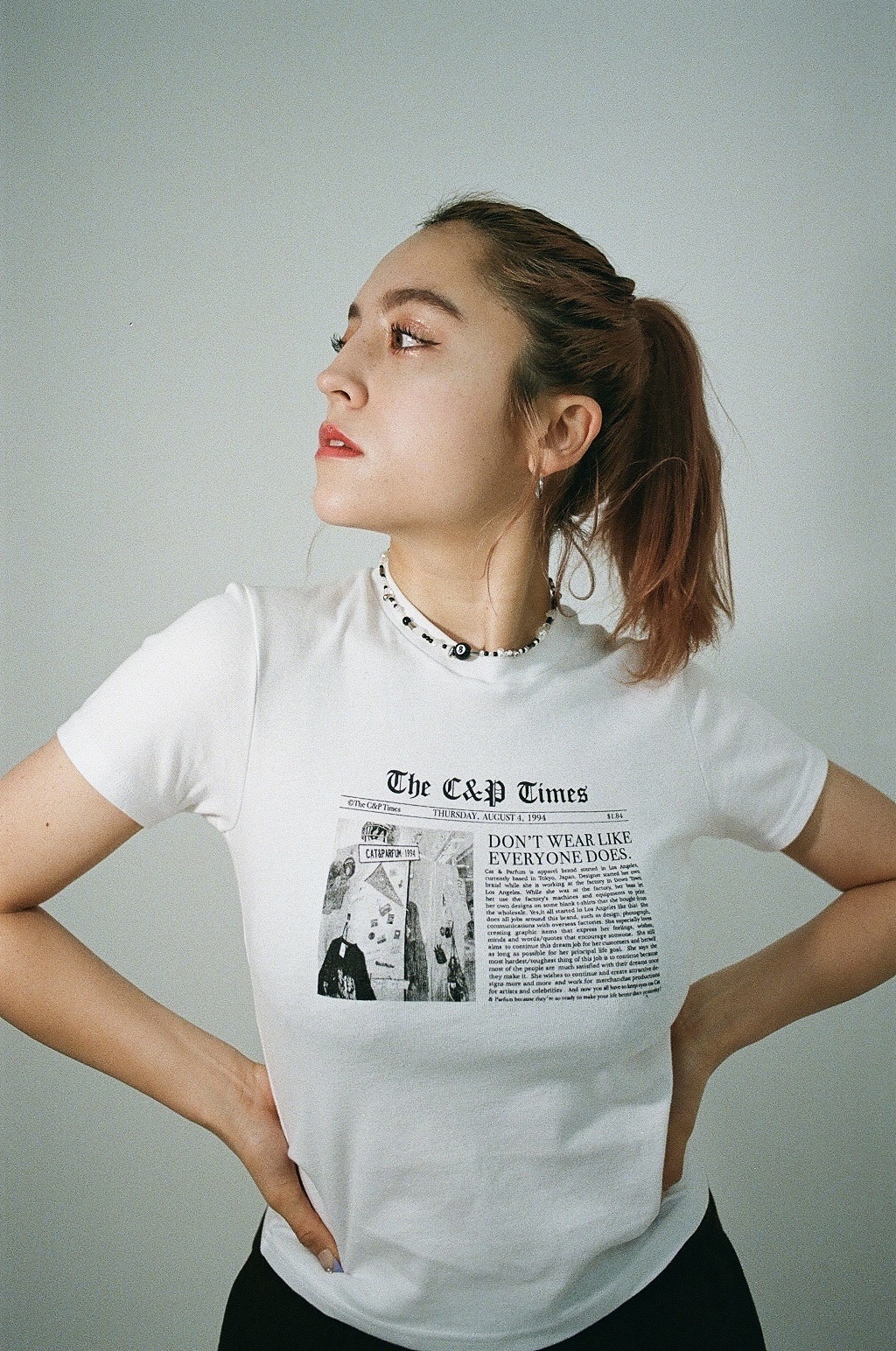 ABOUT
SHOP INFO
This brand has two collections themed on ''Don't wear like everyone does.''
Because designer feels so strong, feel like special,
and outstanding when she dresses in favorite outfits,
all the items express designer's passion and messages
to make you to be courage and brave wearing our clothes.
Shop details and category :
【Cat & Parfum 】
  Designer's original, selected & graphic inspired and made in US and Los Angeles
  Instagram:@catandparfum
  デザイナーが留学中に住んでいたLos Angelesにてスタートした
  オリジナルアイテム、セレクトアイテム、グラフィックアイテム
  を展開するコレクション。
  特に、デザイナーがデザインするグラフィックには、メッセージや
  パッション、強い思いが込められています。
【 Crudely Hommes 】
  Cat & Parfum Denim selected collection.
  This brand name has no meaning, but
  this name suddenly appeared in designer's dream,
  and decided to launch.
  Selected items, some handmade items with crudely denims,
  secondly processed items by designer .
  Cat & Parfumの架空キャラクターの女の子、Katyの
  夢の中のストーリーから展開するコレクション。
  デザイナーの大好きな90sのロサンゼルスから
  インスパイアされたデニムとそのデニムにぴったりの
  グラフィックコレクション。  
  Instagram:@crudelyhommes
 Email:mail.catandparfum@gmail.com
-------------------------------------------------------
designer :
 Canae (@canaekatytenma)
  1994.08.04
  Tokyo & LA based
  Designer , Contents Creator
  Film lover, Fashion freak
contact:
 Email : canaetenma@gmail.com
 Instagram : @canaekatytenma
 Blog:
https://if-i-blog.blogspot.com
XOXO
CANAE